Container reach stacker XCS4535K for sale
The XCS4535K K series 45-ton container reach stacker has the best working efficiency and complete safety measures.
Model: XCS4535K
Rated load: 45t
Vehicle quality: 76.5t
Overall dimension: 11750*6052*4770mm
Enquiry about Container reach stacker XCS4535K for sale

Description
Product Introduction
The XCS4535K container reach stacker is a 45t K series container reach stacker with excellent working efficiency and comprehensive safety features. Unique low-speed, high-torque transmission chain, oil cylinder differential control technology, and vertically lifting spreader technology all contribute to the industry's maximum working efficiency.
Main Parameters
Gradeability (no load/full load)

Maximum lifting speed

(no load/full load)

Maximum travel speed

(no load/full load)

Hydraulic system working pressure
Remarks: This product is continuously improved with the progress of technology. The difference between the parameters and structural characteristics listed above is subject to the actual product.
Performance Characteristics
1. The force of the components is decreased by 8% thanks to the multi-body dynamics optimization matching technology with the least force, the machine's weight is light, and the fuel consumption is low.
2. The industry's highest work efficiency is aided by a unique low-speed and high-torque optimized transmission chain, novel cylinder differential control technology, and vertical lift spreader technology.
3. Active safety has been strengthened by container reach stacker professional technologies such as anti-overturning, anti-spreader swing, spreader unbalanced load detection, and active driving safety protection.
4. Three flow energy-saving strategies Fuel efficiency is improved through an adaptive load-sensing hydraulic system, a high-efficiency power transmission system, and gearbox ECO management.
5. Product dependability is effectively guaranteed by mature and dependable accessories, professional matching optimization, simulation analysis of the entire life cycle, multi-dimensional failure mode analysis, systematic test assessment, and increased testing above industry standards.
All the spare parts of XCS4535K container reach stacker are available.
Product Images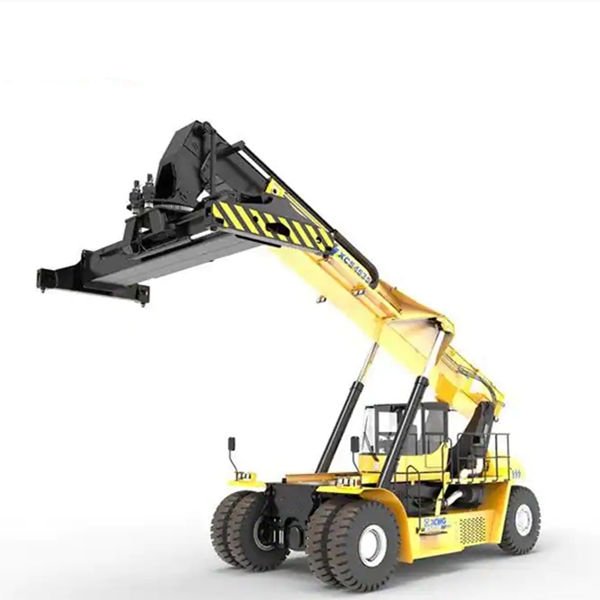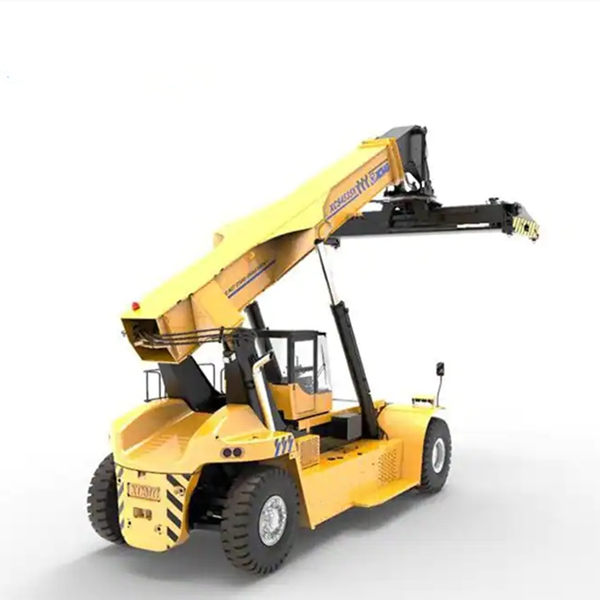 CASE RECOMMEND