01602-22472 washer for Shantui bulldozer for sale
01602-22472 washer for Shantui bulldozer for sale:
1. We supply both original and aftermarket products for you
2. From the manufacturer to the customer directly, saving your cost
3. Stable stock for normal parts
4. In Time Delivery Time, with competitive shipping cost
5. Professional and on time after service
Enquiry about 01602-22472 washer for Shantui bulldozer for sale

Description
01602-22472 washer for Shantui bulldozer for sale:
CCMIE Group started to sell spare parts for XCMG, Shantui, SANY, SDLG, Komatsu, and Cummins engines in 2011. We have established four spare parts warehouses in Xuzhou, Jining, Kunshan, and Changsha in China, providing customers worldwide with a wide variety of high-quality spare parts. Our spare parts system can provide you with accurate and competitive prices in the shortest possible time. We are confident that we will become your excellent business partner!
1. As accessories' prices fluctuate wildly, please consult us for details such as specific prices and shipping costs!
2. There are many kinds of accessories, which cannot be displayed one by one. We can find the correct accessories for you if you have the accessory part number/accessory nameplate/picture/machine nameplate!
3. We have a large inventory of commonly used spare parts in our warehouse, which can be delivered within three days!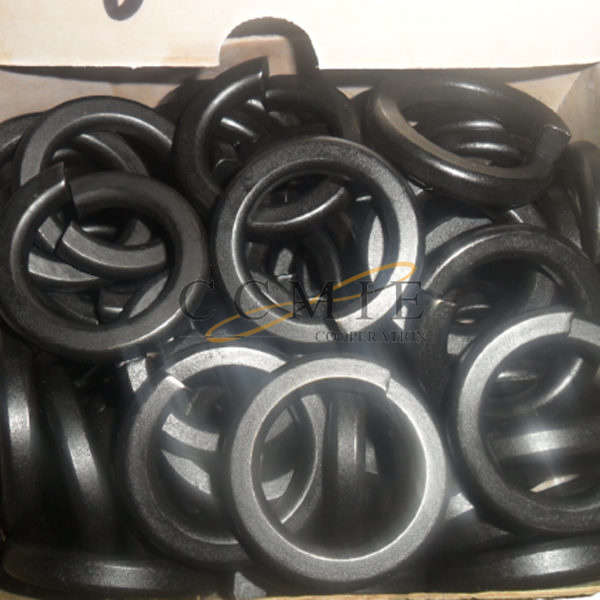 Part Number: 01602-22472
Part name: washer
Applicable models: all types of bulldozers
Brand: Shantui
Due to too many types of spare parts, we cannot display them all on the website. Please feel free to contact us for specific information. The following are some other product part numbers related to the 01602-22472 washer for Shantui bulldozer:
TP61560070011 612600120084
TP200354 610800540126
707-66-70020 13057429
TPJF100-25*1300 612700110050
TP614150046 1000686168
TPJH100-19*1300 612600110849
8203-MA-001851 610800540139
TPJF100-19*950 X6231.388W
TPJF100-25*750 1000054928
TPJH100-19*1935 1000059504
TPJF100-19*880 1000020412
TPJH100-25*2450 13032096
TPJHP2100 612600117015
TPJH100-19*660 612600111139
TPJH100-19*830 612700110012
TP196066 410800110136
TP196059 612600116221
572-77H-05000 612600112344
TPJD26C 100GF.16
TPJF100-13*1300 612600060438
TPJF100-10*420 612600080122
TPHSGF80/45BE-EG 612600115700
8203-MA-004110D 1000509194
TPJF100-13*970 612600114565
TPJF100-13*900 1000059665
TPJH100-19*2030 1000753188
TPJK406C 1000386531
TPJF100-19*1700 612600090782
TPJH100-19*2200 1000390921
TPJF100-16*800 1000294394
TPJF100-19*510 612600540066
TPJF100-19*1000 612600116567
TPJF100-19*1400 1000532112
TPHSGF140/80B 612600060437
TPHSGF*80/45BE-EC 612630110708
Our company also supplies the four-wheel area of ​​the chassis parts of bulldozers and excavators. The products are as follows:
(1) Shantui four-wheel area: Shantui guide wheel, Shantui drive wheel, Shantui support sprocket, Shantui drive wheel, Shantui tension, Shantui professional oil, Shantui sprocket tooth block, Shantui knife Angles, Shantui blades, Shantui construction machinery bolts, Shantui chain rails, Shantui track shoes, Shantui bucket teeth.
(2) Four-wheel belt: PC60. pc100. pc120, PC130. PC200, pc220. pC300. PC360. Pc400 series excavator driving wheels, guide wheels, tug wheels, driving teeth, tensioning devices, chains.
(3) Yuchai four-wheel area: Yuchai yc85 driving wheel, Yuchai yc85 supporting wheel, Yuchai yc85 tensioning device, Yuchai 55 guiding wheel, Yuchai yc55 driving wheel, Yuchai yc55 tensioning device.
(4) Kobelco four-wheel area: Kobelco sk200-3 driving wheel, Kobelco 200-6 supporting wheel, Kobelco 200-3 supporting wheel, Kobelco 200-6 driving wheel.
(5) Sumitomo four-wheel area: Sumitomo 120 driving wheels, Sumitomo 200 driving wheels, Sumitomo 200 supporting wheels.
(6) Carter's four-wheel area: Carter driving wheels, Carter supporting wheels, Carter guiding wheels,
(7) Doosan four-wheel area: Doosan dh55 driving wheels, Doosan dh220 driving wheels, Doosan dh220 supporting wheels.
(8) Three-one four-wheel belts: Three-one sy130 supporting wheels, three-one sy130 driving wheels, three-one 300 supporting wheels, and three-one 300 driving wheels.

FAQ
Q1: What payment methods can you accept?
T/T, Western Union, PAYPAL, Bank of China, HSBC
Q2: Can you pack me according to my request? How is the product packaged?
Yes, it is exported in neutral packaging in wooden or cardboard boxes.
Q3: What is the delivery time?
1) Spot: usually 3-5 days. It can be as fast as 24 hours.
2) Out of stock: According to the quantity you require, usually 10-20 days, but we have a large amount of inventory.
Q4: What kind of transportation can you provide?
1) Large quantities of orders: sea or air freight. (We can give you the best price)
2) Small batch orders: DHL, TNT, UPS, FedEx, EMS, ARAMEX
Q5: Do you accept small orders?
Yes, small orders can be accepted.
Q6: What products can your company provide?
1) CCMIE brand hydraulic pump valves and other products, OEM, 100% genuine parts, COPY (made in China).
2) Genuine spare parts.