XCMG Backhoe Loader: A Reliable Construction Equipment Choice
XCMG backhoe loader
Welcome back to our blog! Today, we are thrilled to bring you insights about XCMG backhoe loaders. XCMG, one of the top 10 construction equipment manufacturers globally. Specifically, we will focus on their exceptional backhoe loader range. We will explore why XCMG is a trusted name in the construction industry and why their backhoe loaders are in high demand. So, let's dive in!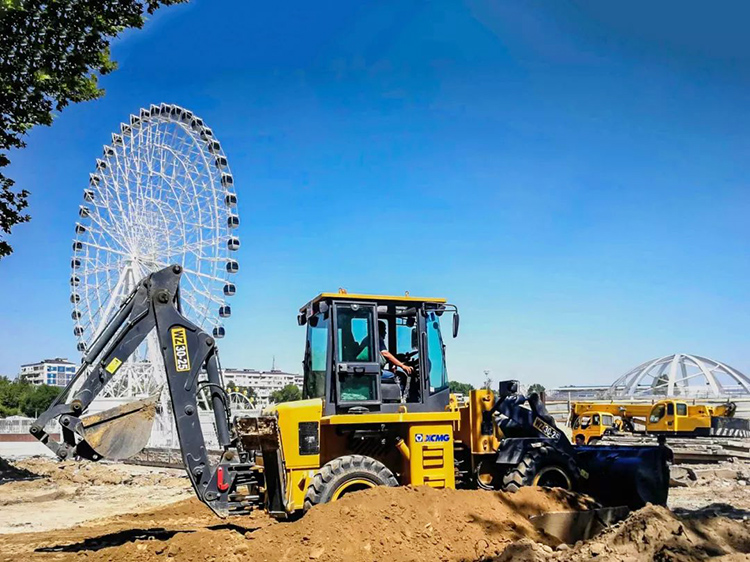 XCMG, along with industry giants such as Caterpillar Inc. and Komatsu, has earned a reputable position among the top construction equipment suppliers worldwide. Known for their cutting-edge technology, durable machinery, and unwavering commitment to customer satisfaction, XCMG has become a go-to choice for construction professionals.
One of XCMG's standout offerings is their range of backhoe loaders. Combining the capabilities of both a digger and a loader, these machines provide exceptional versatility on construction sites. Whether it's digging trenches, loading or unloading materials, or demolishing structures, XCMG backhoe loaders can handle it all.
XCMG backhoe loaders are designed to withstand challenging environments and heavy workloads. With powerful engines and advanced hydraulic systems, they deliver excellent digging and lifting capabilities. The sturdy build ensures longevity, ensuring minimal downtime and maximum productivity on the construction site.
For construction companies seeking long-term investment, XCMG backhoe loaders are an excellent choice. Known for their durability and reliability, these machines are built to endure the most demanding tasks. This reliability, combined with regular maintenance, offers peace of mind and ensures smooth operations at every job site.
At CCMIE, we have been in collaboration with XCMG for many years, providing customers with an extensive range of XCMG products and spare parts. Moreover, in response to customer demands, we now offer a variety of second-hand equipment as well. Our experienced team is always ready to assist you with inquiries, ensuring you find the perfect construction equipment to meet your needs.
So, what are you waiting for? Reach out to us at CCMIE and unlock the power of XCMG backhoe loaders for your construction projects. Let's build the future together!