Introducing the XS183J Vibratory Roller by XCMG

XCMG has always been known for its high-quality construction equipment, and their XS183J vibratory roller is no exception. This powerful machine combines advanced technology, energy-saving features, and a reliable transmission system to deliver optimum performance in various compaction projects. As the exclusive partner of XCMG, CCMIE offers competitive prices and a wide range of spare parts for XCMG rollers, ensuring that you have everything you need for your construction needs
Product Description
The XS183J vibratory roller by XCMG is specifically designed for compaction purposes on various terrains. With its versatile capabilities, it can effectively compact pebbles, sandy soil, moraine soil, blasted rock, clay soil, and even the basic materials of concrete and stabilized soil. This makes it the ideal choice for a wide range of construction projects, including the development of high-grade highways, airports, ports, dams, and industrial sites.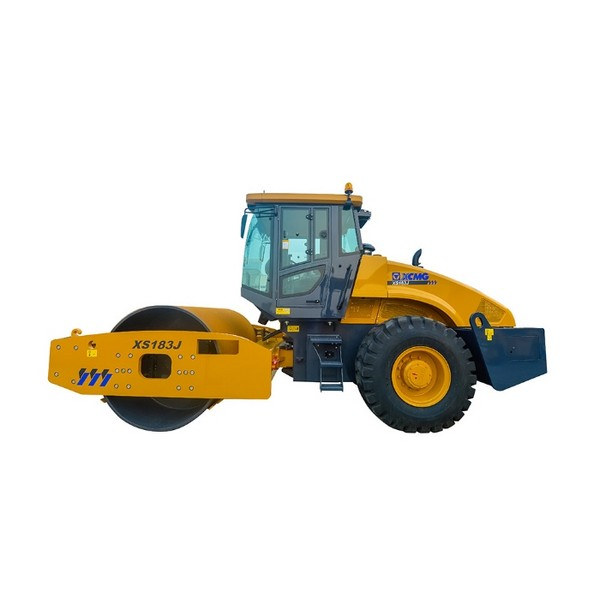 Outstanding Features
This vibratory roller is built with precision and aims to enhance both efficiency and reliability. Its overall parameters have been carefully matched to ensure optimal performance. With the integration of a low-speed engine, the XS183J achieves remarkable energy-saving and noise-reduction effects, supporting a more sustainable work environment.
The "three-in-one" technology incorporated into the transmission system plays a vital role in improving compaction performance and efficiency. With this innovation, the roller guarantees favorable results, making it indispensable for large-scale projects where precision and productivity are paramount.
Furthermore, XCMG has developed a clutch automatic buffering technology that greatly enhances the reliability of the transmission system. By reducing wear and tear on critical components, this feature ensures longer lifespan and minimizes downtime, allowing for a smoother operation that meets high standards of durability and quality.
CCMIE's Advantage & Options
As a long-standing partner of XCMG, CCMIE offers a competitive advantage in terms of price and accessibility to both new machines and spare parts for XCMG rollers. With a comprehensive reserve of spare parts available, you can rely on CCMIE to assist you in finding the necessary components for your roller's maintenance. Visit their official website at https://www.cm-sv.com/ for more information.
Additionally, CCMIE understands the importance of meeting diverse customer needs and now also provides second-hand rollers. Whether you require a brand-new roller or a reliable used one, they have you covered. Feel free to contact them directly for further inquiries or if you require any assistance with your equipment selection.

The XS183J vibratory roller by XCMG is a versatile and efficient compaction equipment suitable for a variety of construction projects. With its advanced features such as energy-saving technology, optimized transmission system, and improved reliability, this roller ensures exceptional performance. Partnered with CCMIE, you not only gain access to competitive pricing, but also a reliable source for spare parts and the option of second-hand rollers. Trust in XCMG and CCMIE to meet your construction equipment needs efficiently and effectively.